About Us
Learn more about our objectives, goals, activities and team
April and Cid
APRIL is a Christian non-governmental and not-for-profit association that was founded in December 2014, leveraging the 1990 law of association number 90/053 to respond to Cameroon's language needs.
Local languages in Cameroon and the world at large are dying at a troubling rate. It is our mission at April and Cid to promote our local languages and cultures lest they become extinct.
To help churches by establishing a well-organized system of distributing the Scripture portions that have already been translated into national languages, and encouraging Christians to read, listen, and meditate on these portions.
To collect, translate, and disseminate development-oriented information in the areas of health, agriculture, nutrition, and human rights into national languages.
To carry out comparative research on indigenous cultures and knowledge systems, and leverage the same for development purposes.
To act as advocates for the development and preservation of minority languages.
To facilitate dialogue and the exchange of cultural and contemporary information between younger and older generations of people. 
We have been carrying out the following projects
Psalms That Sing - Kom Pilot
The Psalms the Sing Project: Through a memorandum of understanding with Wycliffe US, APRIL is carrying out an exciting project with the Kom community where about one-third of the Psalter will be translated and published in print, oral, and performance modes. The project is currently halfway completed and the Kom community has shown a lot of appreciation for the songs and performances of the Psalms, learning to take their problems to the Lord at a time when the community is experiencing an armed conflict.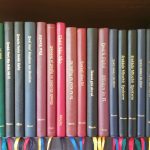 Distribution of Language Material
In 2021, APRIL signed a memorandum of understanding with the Cameroon Association for Bible Translation and Literacy for the distribution of Bibles and Bible portions in several Cameroon languages. The has been a rise in the demand for Bibles in Cameroonian languages since APRIL started this systematic distribution plan.
APRIL is looking for like-minded individuals and organizations to partner with them in the production of Bibles in print oral and digital format. They also want to help in the design and translation of development literature that will foster the holistic development of Cameroon's language communities. We look forward to carrying out research projects with partners in Cameroon's universities and local and international non-governmental organizations.
Meet Our Team of Experts
We have an experienced team of translators and linguists
Dr. Ndokobai served with the Cameroon association for Bible Translation and Literacy for several years during which time he did linguistic research in many languages in Cameroon's North West Region. He later obtained a PhD in Linguistics from the University of Leiden in the Netherlands and has since then been working as a Linguistics consultant. 
Dr. Tabah served with SIL Cameroon for many years and still does so within the context of Linguistics workshops, etc. She obtained a PhD in Linguistics from the University of Buea and currently teaches in St. Jerome University in Douala, Cameroon
Dr. Tschonghongei obtained his PhD in Linguistics from the University of Yaoundé I. His PhD thesis can accessed via google at "MbukDocumentary Grammar_Tschonghongei" He translated the constitution of the Republic of Cameroon into Aghem, his Mother Tongue. Hard copies of his MA and PhD thesis are available in the libraries SIL Cameroon and the University of Yaoundé.
Peter served as lead translator in the Kom NT project from 1994 to 2024. He received a PhD in translation studies from Africa International University (AIU) in 2011. He served as consultant for projects in many countries, including Gabon, Nigeria and Cameroon. He has been a mentor to many translation consultants and is currently a senior translation consultant for the Kom OT. Peter is also an author in SIL International's Bamboo project (Translators Notes). 
Pastor Novester received a BA in Bible Translation studies in 2016. He has been and exegete and trainer of translator for many years in very remote parts of North Western Cameroon. In 2022, Novester received an MA in Biblical studies from the Jos ECWA Theological Seminary in Northern Nigeria is currently serving as pastor in home area. Novester is also serving as pastor in some Bible translation projects. He would like to become a translation consultant.
Julius is received a BA in Bible translation studies from the Cameroon Baptist Theological Seminary in 2016. He served for 7 years as exegete in the Isu New Testament Project. The Isu NT was dedicated 2021. Julius is in his fourth year of service as exegete for Oshie and Bambili, having served in 2 other translation projects in North Western Cameroon. He has been a facilitator in training translators for some translation projects. Julius is also a computer technician with a good knowledge of Bible translation tools such PARATEXT, Scripture Forge and Logos. He would like to become a translation consultant in the future.
Years of Linguistic Experience
Promote a local language/culture
In the development and valorisation of Cameroon's national languages.
It is our Goal to distribute as much Christian and linguistic material in our local languages as possible.
You can donate anything from a book or money to your time towards local language literacy.